Radio Show
Monique Chapman's Masterful Choices Radio Show presents information on how to live in the new "now". We are no longer in a state of transition,we have arrived at our new state of being, welcome to our new world!
Monique Chapman's Masterful Choices Radio Show is a five star international weekly radio program focusing on spiritual and personal expansion hosted by award winning producer and host Monique Chapman. Masterful Choices is heard live every Wednesday 5 to 7 PM Pacific Time on the
On demand broadcasts of previous shows are available anytime. Achieve Radio Network

Coming up next on Masterful Choices Radio Show:
Spiritual Intuitive Sara Wiseman
Time Expert Sam Bennett
See show description below
Masterful Choices Radio Show
Monique Chapman provides an intuitive, inspirational, and empowering atmosphere which serves as the platform sanctioning confident choices leading to an empowered bountiful life. Monique Chapman's Master Choices Radio Show showcases conversations with leading edge thought provoking guests from the realms of the paranormal, alternative healing methods, Intuition, the unexplained, conspiracies, the sciences, metaphysics, personal growth, and progressive issues who are uplifting consciousness. Monique was the host of Walking with Spirit Radio for 12 years.
Shows are 60 minutes in length and allowing time for audience interaction. Monique Chapman will answer your intuitive questions while providing for you a tool kit to create an abundant life.
Masterful Choices Radio Show provides a safe container to take you out of your comfort zone to reach heights never before envisioned. This is where change occurs. If you are unhappy with your life or you want to design a whole new way of being, living in the energy of happiness and harmony not survival mode, listen to Monique Chapman live, On Demand,or on iTunes.
If your goal is an incredibly prosperous life on all levels not just monetary, spend 60 minutes each week with Monique Chapman and create your Masterful Choices.
Monique has interviewed luminaries that have appeared on "Coast to Coast" and "The Oprah Show." Tune in to listen to interviews with Gregg Braden, Dr. Larry Dossey, Dr. Bernie Siegel, Dr John Gray, Dr. Bruce Lipton, Joan Borysenko, PhD, the late Stuart Wilde, Eldon Taylor,Sonia Choquette, Neale Donald Walsch, Dan Millman, Dr. Erwin Laszlo, and many more.
Current Guest Lineup:
March
Astrologer Susan Miller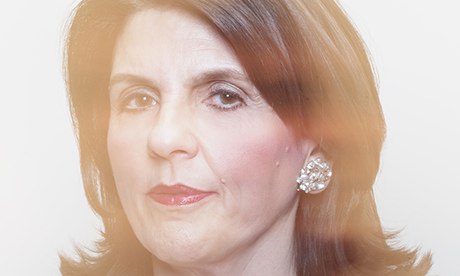 Rebroadcast of Susan Millers enlightening interview regarding 2014. A must listen to interview that provides clarity about the year ahead.
Rev. Michael JS Carter
Michael Carter is the expert on Aliens in the Scriptures which is also the title of his new book. A frequent guest on the History Channels 'Ancient Aliens' Michael share information that is hidden in the bible regarding Aliens. Join us for a reviting interview.
12th
Spiritual Intuitive Sara Wiseman
Author of 'Become a Divine Conduit for your Guides and Angels' joins me to talk about walking the spiritual path and tools we can use to assist us along our way. It is time to awaken to the divine within. We are taking your questions and sharing a lot of information. Call in early.
Time Expert Sam Bennett
Are you tired of not getting things done? Want to throw out that nagging "to-do" list and still accomplish your goals? Joins us as Sam shares timely time management tips from her new book 'Get IT Done From Procrastination to Creative Genius in 15 minutes day.' Let go of the feeling of dread and jump right into your projects leaving a ton of time for your personal life. We are taking your questions. Great show just in time for Spring cleaning!
http://theorganizedartistcompany.com/

19th
Metaphysician Carolyn Gervais
Author of 'I Dreamed I Was Human' joins us to talk about finding our spiritual selves in our complicated world today. There are so many distractions. Learn to focus and discovery what you were meant to share on earth at this present time. Let go of ego an judgment, realize your Souls purpose.
Rev. Dr. Edwige Binque
Author of 'You're Not Crazy You're Awakening' joins us to continue the conversation about self-discovery. There are many paths one can take to reach their goals and she is offering yet another. Learn how to heal your body , mind and soul and master life.
http://www.affirmationsforliving.net/
26th
Moments with Monique Non-conformist archaeology expert Frank Joseph
Masterful Choices Radio Show favorite Frank Joseph is back sharing information form his latest release ' The Lost Colonies of Ancient America'. Franks always enlightens us with our true history not the history that was manipulated to serve the masses. Find out who was in America long before Columbus and why the Columbus myth was propagated.
Previous Guests
A
B
C
D
E
F
G
H
I
J
K
L
M
N
O
P
Q
R
S
T
U
V
W
X
Y
Z