Radio Show
Monique Chapman's Masterful Choices Radio Show presents information on how to live in the new "now". We are no longer in a state of transition,we have arrived at our new state of being, welcome to our new world!
Monique Chapman's Masterful Choices Radio Show is a five star international weekly radio program focusing on spiritual and personal expansion hosted by award winning producer and host Monique Chapman. Masterful Choices is heard live every Wednesday 5 to 7 PM Pacific Time on the
On demand broadcasts of previous shows are available anytime. Achieve Radio Network

Coming up next on Masterful Choices Radio Show:
Astrologer Larry Martin
Scott Roberts & Dr. John Ward
See show description below
Masterful Choices Radio Show
Monique Chapman provides an intuitive, inspirational, and empowering atmosphere which serves as the platform sanctioning confident choices leading to an empowered bountiful life. Monique Chapman's Master Choices Radio Show showcases conversations with leading edge thought provoking guests from the realms of the paranormal, alternative healing methods, Intuition, the unexplained, conspiracies, the sciences, metaphysics, personal growth, and progressive issues who are uplifting consciousness. Monique was the host of Walking with Spirit Radio for 12 years.
Shows are 60 minutes in length and allowing time for audience interaction. Monique Chapman will answer your intuitive questions while providing for you a tool kit to create an abundant life.
Masterful Choices Radio Show provides a safe container to take you out of your comfort zone to reach heights never before envisioned. This is where change occurs. If you are unhappy with your life or you want to design a whole new way of being, living in the energy of happiness and harmony not survival mode, listen to Monique Chapman live, On Demand,or on iTunes.
If your goal is an incredibly prosperous life on all levels not just monetary, spend 60 minutes each week with Monique Chapman and create your Masterful Choices.
Monique has interviewed luminaries that have appeared on "Coast to Coast" and "The Oprah Show." Tune in to listen to interviews with Gregg Braden, Dr. Larry Dossey, Dr. Bernie Siegel, Dr John Gray, Dr. Bruce Lipton, Joan Borysenko, PhD, the late Stuart Wilde, Eldon Taylor,Sonia Choquette, Neale Donald Walsch, Dan Millman, Dr. Erwin Laszlo, Astrologer Susan Miller, and many more.
Current Guest Lineup:
April
2nd
Astrologer Larry Martin
Our resident astrologer joins us to update what is going on in the cosmos had how it affects us. Call in for a personalized glimpse on an area of life that is out of balance at this time. Larry offers free astrology charts through his website.
Scott Alan Roberts and Dr. John Ward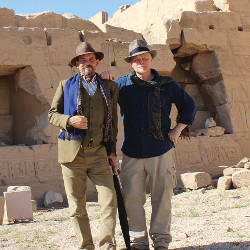 Scott is back and John Ward is joining him. Their latest boom 'The Exodus Reality – Unearthing The Real History of Moses, Identifying The Pharaohs, and Examining the Exodus From Egypt.' A must listen to show for all Egyptian history buffs. Have we been fooled all of these years regarding Egyptian history? Was the story of Moses writing about the Nephilim accounted for in the Bible? What was the Templar and Masonic Connections to the Exodus? Joins us to find out.
9th
Best of Masterful Choices
Best of Masterful Choices
16th
Dr. David J. Barayzk
Chiropractic physician who wrote 'Wellness Wake Up Call' share how we can be healthier right now. With all of the toxins in our environment it is important to take control of our health right now. Can you stand on one foot for 10 seconds? If not you are in great need of a wellness wake up call. Find out other simple ways to discover if you need to pay close attention to your health. We are taking your questions.
Allen and Linda Anderson
Co-authors of 'a Don Names Leaf- The Hero from Heaven Who Saved My Life' reveals how the animals in our lives truly serve us. If you are an animal lover this is your show. Dog is man's best friend! Join us to find out why. Taking your questions and providing animal essence readings.
23rd
Metaphysician Susan Shumsky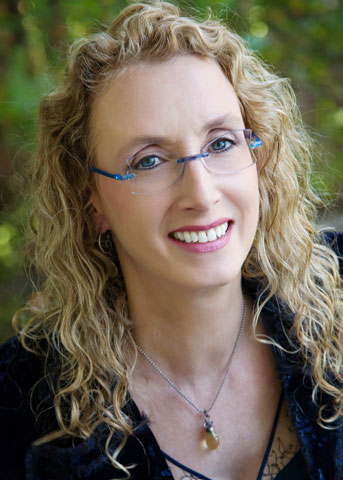 Aura and Chakra master class! Want to know more about how our energetic systems interact with each other? We are presenting the 2 hour master class on working with the aura and chakras to enhance our lives. Susan is a favorite guest who enlightens the listeners while providing pertinent information to assist us as a spirit living a human existence. She will take your questions.
http://www.divinerevelation.org/
30th
Dr. Larry Dossey
Larry is back to talk about his latest release 'One Mind – How Our Individual Mind is Part Of A Greater Consciousness and Why It Matters'. Consciousness is nonlocal. Our mind does not equal our brain. Find out why nature has designed us to be connected forever, and how a consciousness is different from the mass mind.
Momenta with Monique
I will take your intuitive questions and talk about a spiritual subject
Previous Guests
A
B
C
D
E
F
G
H
I
J
K
L
M
N
O
P
Q
R
S
T
U
V
W
X
Y
Z