Podcast: Play in new window | Download (Duration: 46:36 — 33.3MB) | Embed
Subscribe: Apple Podcasts | Android | Google Podcasts | Stitcher | TuneIn | RSS | More
Mary McNerney joins me to talk about her book Earth Speaks Up: Dynamic new perspective on Earth and your role here. This channeled text will awaken dormant energies within your soul.
Earth is not at all as you see it – Earth is conscious, sentient and communicating being, eager to engage with each one of us. Earth Speaks Up shows us how we need to re-frame our perspective of Earth and gives the guidance to help us engage with Earth in an entirely new way, for the benefit of ourselves and all that surrounds us.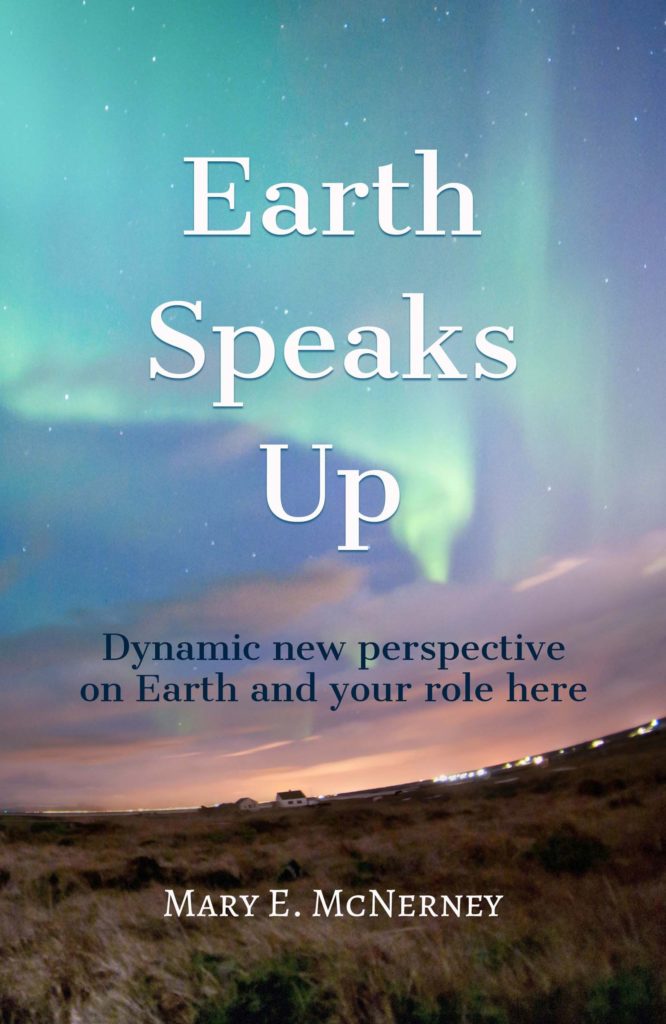 We talk about
Mary's journey and her communications with earth
Feeling the earth's pulse
How to link to the divine within
How our thought patterns affect the earth
What we should do this winter solstice to assist the earth
What earthquakes, volcanos, and extreme weather is trying to tell us
Earth and nature
Rocks and gemstone messages
The earth solar plexus
The earth as an evolving spirit
Mary McNerney earned her law degree from Georgetown University, had a fellowship with the UN Commission on International Trade Law, and the worked for many years as a corporate and international lawyer in Boston and Prague. It was not her plan to write this book. She never imagined that the Spirit of the Earth would one day unmistakably, clearly, and shockingly speak to her.
Mary is a true Earth messenger. http://www.marymcnerney.com