Hypnotherapy transforms your life!
Would you like to release stagnant energies that stop you from achieving your goals? Want a new you? Hypnotherapy to the rescue!
Scientists claim we only use 10% of our brain. What would your life be like if you utilized just a fraction more of the remaining 90%? To that end, what positive changes would you want to create? Hypnotherapy is indeed a key to unlocking your full potential.
Hypnotherapy is a powerful healing tool. It is a journey into the mind. Hypnotherapy allows one to release the old and embrace the new! Just one session can make a profound change in your life. Moreover, many clients claim that one regression was more beneficial than years of therapy.
Consequently, hypnotherapy can help in just about any instance. Provided that the person firmly believes and desires to make changes in their life consciously.
Hypnotherapy is the use of hypnosis for the purpose of delving into the subconscious. More importantly, one can release old patterns and heal. Therefore one is reprogramed for success, health, and security. Overall hypnosis is a safe, relaxing process intended to help correct self-defeating attitudes and behaviors. That being the case, you are always totally aware and in complete control at all times.
Does science back this up?
In fact, science has proven that utilizing your mind power shifts energy, therefore, bringing clarity to create a better life. That being the case, the energy shift helps to eliminate your old self-limiting behaviors.
You can continually reprogram yourself with the recording provided for each session. In short, the work done contributes to creating your "new you" successfully in the privacy of your personal space and in your own time.
We are infinite spiritual beings living a limited human experience. Therefore, our primary goal in each incarnation is to grow our soul by experiencing and learning from the lessons we agreed to learn in this lifetime before we were born.
Hypnosis offers us a spectacular tool to make these changes. In fact, when you can relax and release your negative thoughts, you transform your destiny!
Hypnotherapy can reprogram your obsolete BS (belief system), replacing it with life-affirming beliefs that are appropriate for you at this time in your development. Above all, remember your present life is an accumulation of all of your thoughts to date. Are you finally ready for a change?
What is hypnosis?
Common questions about hypnotherapy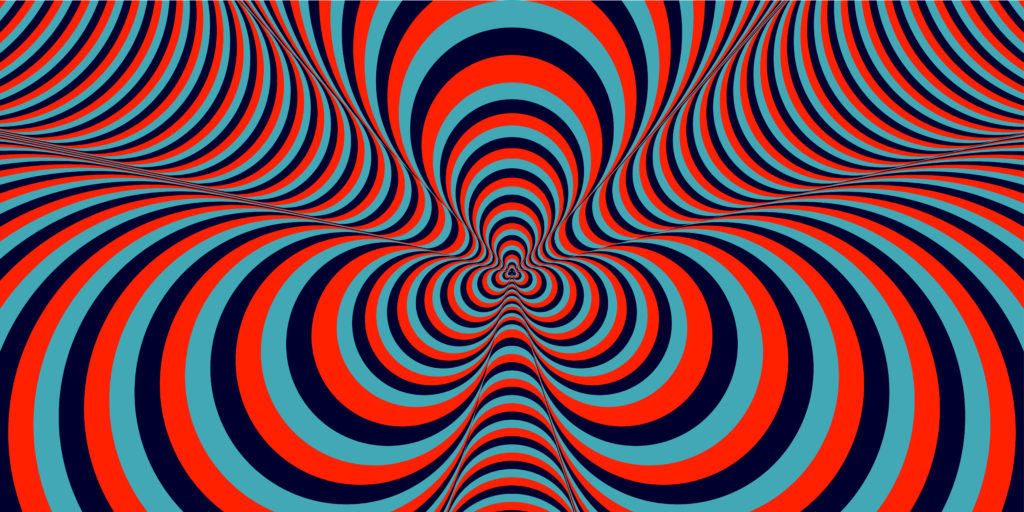 Hypnosis is a relaxing, naturally occurring state of mind which happens to us every day. Each time we read a captivating novel, float off in a daydream or see an engrossing movie we are in a natural state of hypnosis.
Hypnosis can be induced through various methods including the interaction of one individual speaking to another, or an entire group as in group hypnosis, by phone or tape or CDs and we can learn to self-induce as in (self-hypnosis).
Can anyone be hypnotized?
Yes, because it is the natural state that everyone passes through before falling asleep. However, some people are fearful and block the process by resisting the healing, therefore not allowing hypnosis to take place.
Many people brag about their inability to go under the influence of hypnotization. Their bragging is just the ego in fear of change. Once a person is relaxed, and they trust their therapist. Wonders in healing can happen.
How will hypnosis make me feel?
Hypnosis lulls you into a pleasantly relaxed state. Once relaxed the conscious mind goes to the background while the subconscious mind moves to the forefront. The result is you will feel amazingly calm which paves the way for a successful session.
Your positive self-image will be noticed by everyone as you continue to build upon your new positive attitude and increased determination. Furthermore, you begin to live the life that you want on your terms. Hence, repeated listening to your recorded session will help you maintain focus and your goals.
How much control does the hypnotist have?
Will I lose my free will or self-control under hypnosis?
Absolutely not! You will remain in control at all times. Your therapist will serve as a guide who leads you through this comfortable, relaxing and inspiring experience. More importantly, you will not do or say anything that causes harm or embarrasses you. Because of this, one can not be made to do anything that their personality would not normally to do. Lastly, therapeutic hypnosis is nothing like what you see on stage.
Although you are deeply relaxed, you are completely aware at all times and in complete control. Relaxing and going within is a healthy and natural ability that we all have. Have you ever daydreamed or been so absorbed in a good book that you lost all track of time?
If so, then you ready to experience the healing energy of hypnosis. Most of us go in and out of light states of self-hypnosis many times a day. Every time we "space out" we enter into a trance. In hypnotherapy, this natural state of being is focused upon and deepened allowing you to achieve optimal results.
The creative possibilities for using hypnosis are endless! Monique Specializes in:
Past Life/Between Life/Age Regression
Grief/ Phobia Fears
Goal Achievement
Hypnotherapy sessions are 90 minutes in length. Session fee $270. Contact Monique to set your appointment today.
To get an idea for Monique Chapman style listen to her podcast Get Over It! Podcast! on demand.

Cancellation Policy
A valid credit card number is necessary to confirm your scheduled consultation (unless payment is sent in advance when using a money order). A 24-hour notice is required to cancel or reschedule your appointment at no charge. Full payment is charged for missed appointments or cancellations within 24 hours of the scheduled appointment. Any appointment made the same day, and not kept will be charged for the full time of the appointment. Cancellation must be in writing and emailed to Monique Chapman. No services performed without intake form received by Monique Chapman. All sales final.
DISCLAIMER
Monique Chapman is not a physician, licensed therapist or healthcare practitioner. Monique is a Clinical Hypnotherapist and intuitive lifestyle consultant also known as psychic. Monique's advice, information, and suggestions are not intended to replace professional guidance from your licensed practitioners. Please seek professional advice from your licensed therapist, healthcare practitioners and or medical doctors. Code of Ethics/ Privacy Policy: All clients are dealt with in a professional manner. All personal information is held in complete confidence. Your information is NEVER sold to a third party. It is my commitment to provide and maintain the highest trust and confidence with each client. By contacting Monique Chapman, you agree that you have read and agreed to the terms of use below.
ALL CREDIT/DEBIT CARD PURCHASES MUST BE MADE BY THE CARD HOLDER