Podcast: Play in new window | Download (Duration: 48:23 — 49.9MB) | Embed
Subscribe: Apple Podcasts | Google Podcasts | Stitcher | TuneIn | RSS | More
Monique Chapman, who has over 30 years of experience, shares how to remove negative energy from your space. Just as it is important to clean our physical body to prevent a build-up of negativity, we must clean our physical living and workspaces.


We have been shut in for over 15 months during COVID and all that negative energy has risen to the surface or earth m just like those dust bunnies hiding behind the couch. Today I share with you how to energetically cleanse your physical space using Smudging Salts, herbs, Vinegar, and noise. I will over other important tools in a subsequent episode.

Today I am talking about clearing your living space/ workspace of negative energy. Why because it will:
Remove stagnant energy
Improves your health
Freshens your home/office on an invisible level
Remove low-level vibrations
Remove harmful spirits, entities, or any other low-level invisible being
Remove ghost
I talk about how to remove negative energy from your space using:
Nine spiritual cleansers to smudge your space
Seven salts that effectively remove negative energy and no one will be aware of your energy cleaning
Seven herbs that remove negative energy that you may have in your home already
The four kinds of vinegar you can't be without to manage the energy in your space
Eight types of noise that release negative energy and bring in positive vibes at the same time.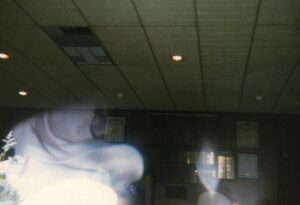 Removing negative energy from your space will help you think clearer, become more grounded, and accomplish your goals in life. Your depression will ease, allowing you to bring in higher vibrational thoughts that can lead to more money in your pocket, an improved relationship, or even create a positive relationship, and most importantly, be in control of your life.
Have you ever felt there was a presence in your home? A presence you did not want? Or have you actually seen "dark" energy out of the corner of your eye? NO need to live with low frequencies unless that is your thing. And trust me, it should not be your thing!
Negative energy accumulation is like the dust bunny in the corner or under the bed. GO and check right now; the majority of folks do not clean those areas every week. Bring the analogy to the energy of your home. If you do not cleanse it, it builds up, and those pesky beings and crappy spirits find them and attach themselves to the "dirt," which allows them to manifest and multiply. Then they invade your space and maybe even you!

Experiencing negative energy in your body? Click here
Looking for a free grounding and energy expansion meditation that releases negative energy in 9 minutes? Click here
In addition, you will find absolutely free information ( no email address needed) on managing your energy at https://moniquechapman.com/free/