Podcast: Play in new window | Download (Duration: 46:42 — 33.0MB) | Embed
Subscribe: Apple Podcasts | Android | Google Podcasts | Stitcher | TuneIn | RSS | More

Christine Page, MD., talks about her new book, The Heart Of The Great Mother: Spiritual Initiation, Creativity, and Rebirth, where she shares a sacred spiritual tool to connect with the love, passion, and creative powers for spiritual transformation.
The year 2012 marked the birth of a new cycle of time that will last for the nest 26.,000 years. In charge of such birth is the Great Mother, the eternal source of all creation. She is calling on the feminine within us all to create a world worthy of the next seven generations and begin an era of peace, abundance, and spiritual; evolution. To birth this new world, we must release our hold on old destructive patterns and instead embrace the divine feminine qualities of intuition, powerful creativity, and rhythmic renewal.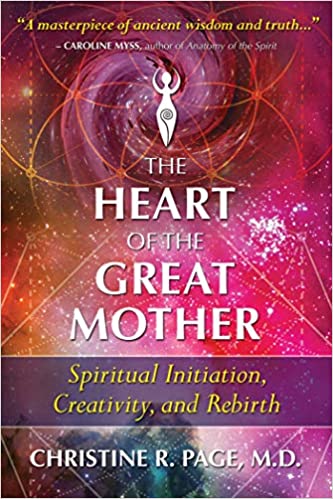 We talk about
Why feminine energy is essential in today's world
The Great mother is your heart opening
How love, spirituality, and compassion can heal out current world circumstances
How to pay attention to earth energy, the moon, and the sun. Messages they send
How to be an unlimited thinker
How COVID 19 is Crone time
The three faces of the Goddess
The Central Sun
The three magical numbers of the feminine
Listen to Christine's podcast Heart Speak Podcast on Itunes and Youtube
She is known as a mystic physician, Christine Page, MD, has been a pioneer in the fields of spiritual wisdom and holistic health care fr over forty years. She offers individual soul readings astrology workshops, sacred journeys, and retreats for women empowering them to embody the gifts of the Great Mother.