Podcast: Play in new window | Download (Duration: 52:06 — 36.1MB) | Embed
Subscribe: Apple Podcasts | Android | Google Podcasts | Stitcher | TuneIn | RSS | More
Jennifer Lamonica. DC. talks about her book The Art & Science of Face Reading: Face Morphology in the Western Spiritual Tradition
The face is a unique reflection of our genetic, inherited inclination as well as the effects that life, nature, and relationship. have upon us. By looking at a person's face, you can gain valuable insight into their personality, health, and jow they navigate in the world.
Jennifer reveals the sacred tradition of face morphology an esoteric system that has been passed quietly from rabbi to student as an unbroken oral tradition for more than 4,500 years. She explores the history and development of this ancient art from its origins in Israel and Egypt to its use as the major diagnostic system in Europe until the Enlightenment and its current applications in French medical schools.
Jennifer is giving our listeners a special free offering go to drlamonica.com/checklist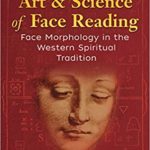 We talk about
Front face reading
Profile reading
the four temperaments of the face
The Nervous face
The bilious face
The Lymphatic face
The Sanguin face
The significance of the forehead
Reading your date/mates face
Reading health in the face
Healing your ancestors across time with face reading
Reading the four square/ zone of the face
How face reading benefits health practitioners
Your nose and your temperament
Jennifer Lamonica, DC, LAc, DACBN is a doctor of chiropractic, licensed acupuncturist, certified nutritionist, certified imagery therapist and a face morphologist in the Western spiritual tradition. Also a certified medical technologist she has taught at New York Chiropractic College, at the New York College of Traditional Chinese Medicine, and for the New York State Chiropractic Association.