Podcast: Play in new window | Download (Duration: 50:06 — 36.2MB) | Embed
Subscribe: Apple Podcasts | Android | Google Podcasts | Stitcher | TuneIn | RSS | More
Frank Pasciuti, Ph.D. talks about his new book Chrysalis Crisis: How life Ordeals Can Lead to Personal & Spiritual Transformation
Seeking personal and spiritual growth is the underpinning of human experience. We are always seeking information to make our lives easier while we seek a deeper understanding of why we are here.
Frank uses the Chrysalis as a metaphor for our lives. The caterpillar creates a cocoon and then struggles to set itself free as it morphs into a butterfly. While not an easy task, the end result is a beautiful butterfly free to experience a life of its own choosing. Humans can do this too!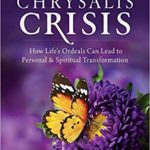 We talk about
How a crisis can be our best opportunity for personal and spiritual growth
Gaining strength from a crisis
Ten broad areas of human growth
How to master the physical world
How near-death experiences create growth
Understanding death
Transpersonal development
Evolution and expansion of consciousness
Intuitive Crisis
Spirituality is not religion
Psychopath – born or created
Everything changes and there will always be a certain amount of suffering
Frank Pasciuti, Ph.D. is a licensed clinical psychologist and certified hypnotherapist in private practice in Charlottesville, Virginia. He is the founder and president of Associated Clinicians of Virginia, which provides psychotherapy and organizational development services to individuals and businesses. Dr. Pasciuti is chairman of the Institutional Review Board at the Monroe Institute in Faber, Virginia, and he collaborates on research related to NDE's, psychic phenomena, and the survival of consciousness at the Division of Perceptual Studies, a research unit of the Department of Psychiatry and Neurobehavioral Sciences at the University of Virginia school of medicine.