Podcast: Play in new window | Download (Duration: 34:48 — 33.4MB) | Embed
Subscribe: Apple Podcasts | Google Podcasts | Stitcher | TuneIn | RSS | More
Energy Medicine – the next evolution in health care

This breakthrough book presents an integrative system of energy medicine that supports patients undergoing intense medical procedures. As a result, science-based medicine is finally ready to embrace the use of Medical Reiki, which has been shown to activate the parasympathetic nervous system and accelerate the effectiveness of serious treatments like surgery and chemotherapy.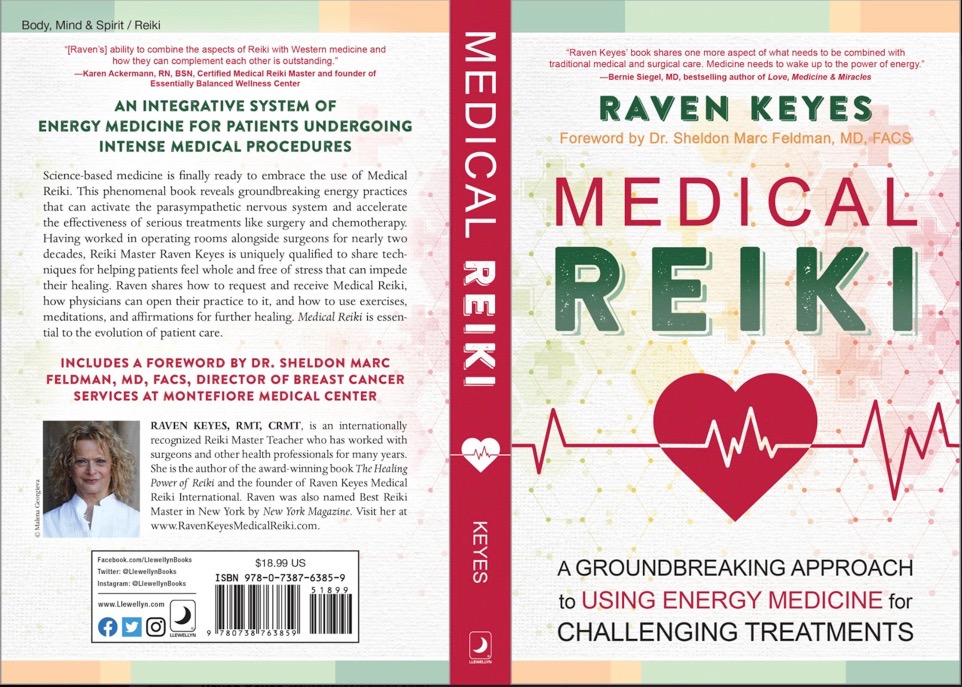 We talk about
How disease is an opportunity to grow
Integrative medicine's role in healing
How Medical Reiki began
The benefits of Reiki
Allopathic medicine is a business and how to get what you need
Certifications to become a Reiki healer
HIPPA requirements
How to be heard by your doctor
Bringing in your spirit doctors
Stress and disease
Epigenetic changes
Raven Keyes, CMRM, RMT, author of Medical Reiki, A Groundbreaking Approach to Using Energy Medicine for Challenging Treatments, is the founder of Raven Keyes Medical Reiki International (RKMRI™). Beginning in heart surgery with Dr. Mehmet Oz in November 2000, Raven presently works with breast cancer surgeon Dr. Sheldon Marc Feldman, Chief Division of Breast Surgery & logy, Director Breast Cancer Services, and Professor Department of Surgery at Einstein College of Medicine. Raven also trains and certifies Reiki Masters from across the globe to work safely in surgery and other medical venues where patients are at risk of trauma.